Call the Rink Office: 215-997-9797
Adult 30+ B Hockey League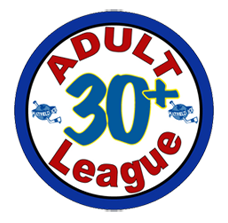 The Hatfield Ice Adult 30+ B & 40+ B League is for experienced adult players, ages 30 & 40 or older, that are looking for a competitive atmosphere where the competition suits their age and abilities. Games will be on Sunday evenings and some weeknights. This league is not for beginners and is team entry only.
---
2020 Spring 30+B Adult Hockey League
Program Brochure: Click Here for 2020 Spring "B" Brochure
Games:  TBD Games Minimum + Playoffs, Sunday Evening and Weeknight Games
Season Time frame: TBD to early August
Cost: TBD All payments must be a full team payment. We will not be accepting individual payments for the "B" league.
ALL TEAMS MUST BE PAID IN FULL BY TBD
Contact: Scott Salamon, 215-997-9797, program_coordinator@hatfieldice.com
Tiebreaker for points are most wins, head to head competition, goals for/against.
---
As of March 24th, 2020 the remainder of the 2019-2020 Adult League season has been cancelled.
2019-2020 Winter 30+B Adult Hockey League
Sponsored by Giuseppe's Pizza & Family Restaurant of Lansdale
Brochure:  2019-20 Fall Brochure
Games:  22 Games Minimum+ Playoffs, Sunday Evening and Weeknight Games (No Exceptions!)
Season Time frame:  September 2018 through April 2019
League Rules:  30+ Adult League Rules
Cost:  $5,550
Contact:  Scott Salamon, 215-997-9797 – program_coordinator@hatfieldice.com
---
All players must be USA Hockey Registered to participate in this Adult League program.
Please click here to register: USA Hockey Registration Page