Call the Rink Office: 215-997-9797
College Elite League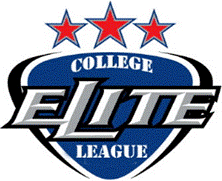 The Hatfield Ice College Elite League is for advanced and elite hockey players that are looking for good competition and also to stay in shape over the off season.  This program is designed for Junior level players, college players and high school seniors.  Players must be 18 & older to be eligible.  All games will be on weeknights.  This league is not for beginners.
2023 COLLEGE ELITE LEAGUE:
Program Brochure: 2023 College Elite
Season Time frame: May30th – early August.
Games: 8 game season. All games played Monday – Thursday night. No Friday, Saturday or Sunday games (games will begin May 31st)
Cost: $240
Contact:  Scott Salamon, 215-997-9797
scottsalamon32@gmail.com
Free Agent Goalies please contact Scott Salamon before registering!
If you do not have a team, register as a FREE AGENT. Do NOT just register for whatever team you feel like.  FREE AGENTS ARE NOT GURANTEED A TEAM. If you are a Free Agent and not placed on a team you will be refunded.
---
All players must be USA Hockey Registered to participate in this Adult League program.
Please click here to register:  USA Hockey Registration Page