Call the Rink Office: 215-997-9797
Goalie Programs @ Hatfield Ice
2023 Larry Paul Goalie Clinic – MAY
Dates: Wednesdays May 3rd, 10th, 17th & 24th
Time: 7:10pm – 8:10pm
Limit: 20 Goalies (SOLD OUT)
Cost: $90 Per Goalie for All 4 Classes, $30 Per Single Class
Brochure: Click Here For Brochure
2023 Larry Paul Goalie Clinic – JUNE
Dates: Wednesdays July 7th, 14th, 23rd & 30th
Time: 7:10pm – 8:10pm
Limit: 20 Goalies (SOLD OUT)
Cost: $90 Per Goalie for All 4 Classes, $30 Per Single Class
Brochure: Click Here For Brochure
2023 Larry Paul Goalie Clinic – JULY
Dates: Wednesdays July 5th, 12th, 19th & 26th
Time: 7:10pm – 8:10pm
Limit: 20 Goalies
Cost: $90 Per Goalie for All 4 Classes, $30 Per Single Class
Brochure: Click Here For Brochure
2023 Larry Paul Goalie Clinic – AUGUST
Dates: Wednesdays August 2nd, 9th, 16th & 23rd
Time: 7:10pm – 8:10pm
Limit: 20 Goalies (SOLD OUT)
Cost: $90 Per Goalie for All 4 Classes, $30 Per Single Class
Brochure: Click Here For Brochure
---
Sunday Goalie Clinics – Larry Paul
Days: Sunday Mornings
Time: 9:15am – 10:15am
Location: Hockey Heaven Mini-Rink OR Hatfield Ice
Email: pauls_257@yahoo.com

Looking to try the goaltender position?  Look no further than our own goalie coach, Larry Paul.  Coach Larry has been teaching goaltenders for over 10 years and can provide players of all ages and ability levels, the steps and training needed to improve!
Coach Larry holds a Goalie Clinic at the Hockey Heaven Mini-Rink every Sunday morning at 9:15am.  Interested in coming out to the clinic?  Contact Larry Paul at pauls_257@yahoo.com to find out more!
---
Goalie Guru – Chris Economou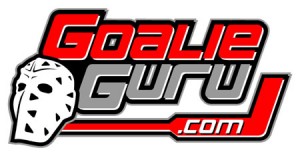 Hatfield Ice and Hockey Heaven are proud be home to Goalie Guru and Goalie Instructor Chris Economou.  Goalie Guru operates out of the Hockey Heaven Mini Rink, located on 840 Bethlehem Pike in Colmar, Pennsylvania.  If you are interested in receiving goalie instruction from Goalie Guru, please click on the links below.
Contact Chris Economou:  econ@goalieguru.com