Call the Rink Office: 215-997-9797
Ice Hawks Light Travel Program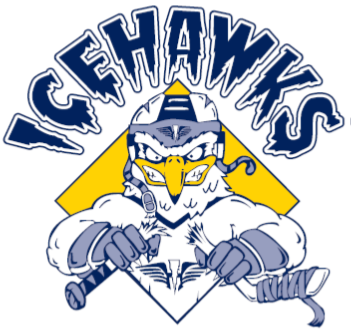 Hatfield Ice is to proud offer our annual Ice Hawks Light Travel Program!  Teams will participate in B or Light Travel levels suitable for beginner to intermediate level players.  This program provides ice time before and during the season to promote skill development, team unity and level appropriate competition.

ICE HAWKS LIGHT TRAVEL PROGRAM 2022-2023:
Program Brochure:   Click Here For Ice Hawks 2022-2023 Brochure!
Age Levels:   Peewee (2010 & 2011) & Bantam (2008 & 2009)
Evaluations:  May 17th & May 24th, 2022
Season Time Frame:  June 2022 – March 2023
Cost:  $1,100 Per Player  ($600 for Practice Squad)
Required Forms:  Copy of Birth Certificate
2022-2023 Ice Hawks Payment Agreement Contract
2022-2023 Ice Hawks Player Agreement  Contract
2022-2023 USA Hockey Confirmation Number
2022-2023 DVHL Code of Conduct
2022-2023 USA Hockey Code of Conduct
2022-2023 Consent to Treat/ Medical History Form

Contact:  Chris Orlando, 215-997-9797, Ext. 104 
corlando28@gmail.com

All players & coaches must be USA Hockey Registered to participate in this Youth League program.
Please click here to register:  USA Hockey Registration Page
---
COACHING RESOURCES & TOOLS: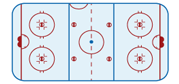 Are you looking to become involved in helping youth ice hockey?  Our Ice Hawks program offers a great opportunity for parents, or non-parents, to gain coaching experience in travel hockey.
If you are interested in coaching in our Ice Hawks program, click on the links below or contact our Hockey Director at 215-997-9797, Ext. 104.  To be a coach in our program, you must register under USA Hockey as a coach and attend a coaching symposium.
Steps to Become a USA Hockey Certified Coach
USA Hockey and the Coaching Education Program require both certification and registration to be eligible to coach. Registration is done online on a yearly basis. Certification is also required. A few basic steps requirements are as follows:
USA Hockey Requirements (Must be completed before participating in any team activities)