Call the Rink Office: 215-997-9797
Ice Hawks Light Travel Program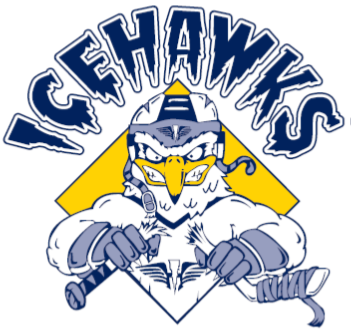 Hatfield Ice is to proud hold our annual Ice Hawks Light Travel Program!  Teams will participate in the Delaware Valley Hockey League's "B-American" or "THL" Divisions.  This program will provide ice time before and during the season to promote skill development, team unity and off-ice training to help players prepare for the upcoming season.
ICE HAWKS LIGHT TRAVEL PROGRAM 2021-2022:
Program Brochure:   Click Here For Ice Hawks 2021-2022 Brochure!
Age Levels:   Peewee, Bantam & Midget 16
Evaluations:  May 18th & May 25th, 2021
Season Time Frame:  June 2021 – March 2022
Cost:  $990 Per Player  ($500 for Practice Squad)
Required Forms:  Copy of Birth Certificate
2021-2022 Ice Hawks Payment Agreement Contract
2021-2022 Ice Hawks Player Agreement  Contract
2021-2022 USA Hockey Confirmation Number
2021-2022 DVHL Code of Conduct
2021-2022 USA Hockey Code of Conduct
2021-2022 Consent to Treat/ Medical History Form

Contact:  Chris Orlando, 215-997-9797, Ext. 104 
corlando28@gmail.com

All players & coaches must be USA Hockey Registered to participate in this Youth League program.
Please click here to register:  USA Hockey Registration Page
---
COACHING RESOURCES & TOOLS: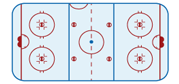 Are you looking to become involved in helping youth ice hockey?  Our Ice Hawks program offers a great opportunity for parents, or non-parents, to gain coaching experience in travel hockey.
If you are interested in coaching in our Ice Hawks program, click on the links below or contact our Hockey Director at 215-997-9797, Ext. 104.  To be a coach in our program, you must register under USA Hockey as a coach and attend a coaching symposium.
Steps to Become a USA Hockey Certified Coach
USA Hockey and the Coaching Education Program require both certification and registration to be eligible to coach. Registration is done online on a yearly basis. Certification is also required. A few basic steps requirements are as follows:
USA Hockey Requirements (Must be completed before participating in any team activities)